Mobilizing British public opinion on SCW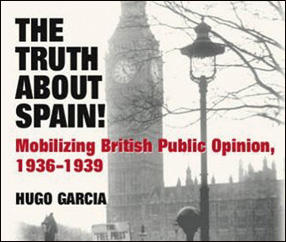 Daniel Coysh, in the Morning Star, reviews Hugo García's new book on Republican and Nationalist attempts to shape public opinion in the UK:
The Spanish civil war remains a subject both endlessly fascinating and divisive for the left in Britain thanks to its status as the first war against fascism in Europe and the revolutionary nature of parts of the Spanish republican government. .. Hugo Garcia has deliberately avoided this controversy in his book, which tries hard to be an "objective" scholarly examination of the propaganda efforts in Britain by both sides of the war.
More here.