Memories and places of the Lincoln Brigade
The tour for friends and family of the Lincoln Vets, organized by Alan Warren, started three days ago.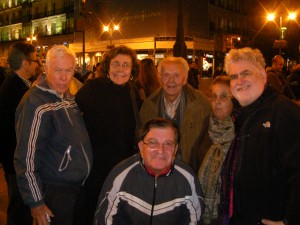 Follow their adventures on the blog:
Our last stop was to the Brigade cookhouse below the monument. This was close to where Frank Ryan and Jock Cunningham rallied the demoralised Brigaders on the third day of the battle and marched them back to the open front line singing "The Internationale" with Ryan shouting out "Sing up, ye sons o' guns!" and picking up the frightened soldiers as they marched back and maintained the line.
More here.