Remembering Bernard Knox, Ctd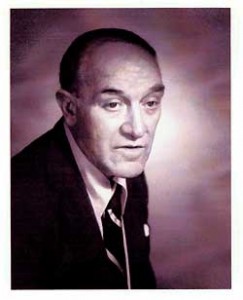 Garry Wills and Jim Jump remember the SCW vet and classicist in obituaries for the New York Review of Books and The Independent. Wills:
It is not often that one has a professor who fought guerrilla wars in three different countries (Spain, France, and Italy). To a man left for dead on the field of battle at age twenty-one, his carotid artery geysering blood, and who lost his best friend, his Patroclus, at the same age in the same war, the warrior deaths of Greek literature had to have a special meaning, and that came through to his students.
Jump:
Following the Spanish Civil War, Knox had become disillusioned by Stalin's show trials and foreign policy and ceased to consider himself a communist. Though he remained a defender of the Spanish Republic and a champion of the cause of freedom in Spain, he joined no political party in the US and refrained from political activity. But he was taken aback when in 1946 the chairman of Yale University's classics department called him a "premature anti-fascist", a phrase he would subsequently discover was the FBI code for a communist.