Alex de la Iglesia on his new SCW film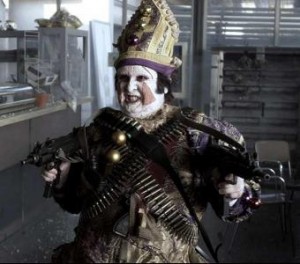 Alex de la Iglesia and Carolina Bang speak to Little White Lies about the Balada triste de trompeta, which just won several prizes in Venice and is now showing at the San Sebastián festival:
Everybody in Spain has a father or grandfather who was involved in the war. Everybody has some kind of guilty sense of life, and it's not fair. … I think the film is trying to deal with revenge through destruction. Maybe I'm talking about my country, and the people, trying to destroy each other with these ideas. Many people think we can solve the past by burying it. But we need to deal with it in a proper way, not only forgetting the past. … The movie is like an exorcism, … It's about putting the ugly things out on the table to talk about them.
More here.