Spain and the World Cup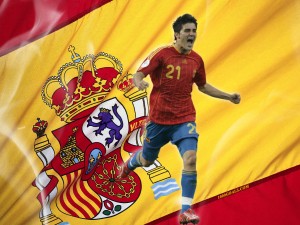 The soccer World Cup opens this Friday in South Africa. Spain, reigning European champion, is starting off as one of the favorites. But a lot is riding on the national team's potential success, the New York Times reports today. A cup would help ease–or at least distract from–the country's economic woes.
Francisco Franco, who ruled Spain for four decades, turned Real Madrid into his regime's official football team, benefiting from its success both domestically and abroad during a long spell of Spanish diplomatic isolationism. In 1962, when Spain hosted the European championships and won its first international title, defeating the Soviet Union in the final was also hailed as a victory over Communism.
More here.