Walter Hood, ALB Monument Designer, wins competition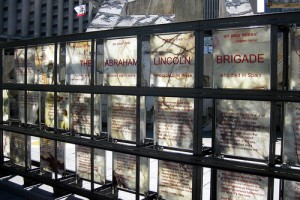 SUNY Buffalo announces:
Internationally renowned artist and landscape architect Walter Hood of Oakland, Calif., is the winner of a public art competition to design the 1.1 megawatt solar array that will be constructed by NYPA this year on UB's North Campus. […] Hood has made important contributions to the cities of Oakland and San Francisco by refurbishing 10 local parks and tailoring some of them for reuse, and restoring several well-known memorials in San Francisco, among them the Abraham Lincoln Brigade Monument on the Embarcadero.
More here.