New doc on Cipriano Mera screens in Tallahassee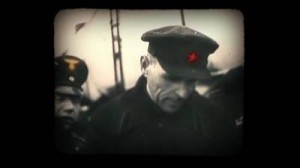 Vivir de pie: Las guerras de Cipriano Mera (Living on your Feet: The Struggles of Cipriano Mera) is part of the official selection at the Tallahassee Film Festival next week:
The film focuses on the odyssey of Cipriano Mera, a bricklayer who commanded the 4th army corps during the Spanish Civil War, defeating Mussolini's generals. Even after the war, returning to his life as a bricklayer, he remained firm in his objectives: to kill Franco. This is the story of free man who refused to die on his feet or live life on his knees.
More information, including a trailer, here.