Argentina, Spain's example?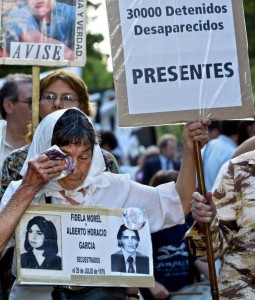 IPS reports:
Argentina is an example for Spaniards to bear in mind as they investigate crimes committed during the 1939-1975 dictatorship of general Francisco Franco, says Emilio Silva, head of the Spanish Association for the Recovery of Historic Memory (ARMH). Silva took part in the Madrid launch of the book "Alejandro, por siempre…amor" (Alejandro, forever… love) by Taty Almeida, one of the founders, and now the head, of the Argentine human rights group Mothers of Plaza de Mayo – Founding Line.  […] "We must carry on fighting for the truth, and for the right to bury our dead," Almeida said, with tears in her eyes.
More here#mce_temp_url#.