Human Rights Watch in defense of Garzón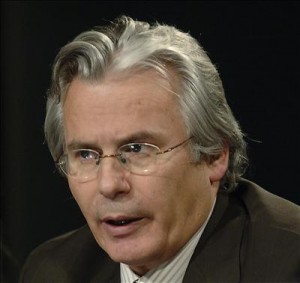 A HRW press release yesterday:
"Spanish authorities should abide by the United Nations call for an end to its 1977 amnesty law rather than prosecuting a judge seeking accountability for past abuses, Human Rights Watch said today. […]
Human Rights Watch praised Garzón's work in achieving accountability for atrocities around the world. Applying the principle of universal jurisdiction, Garzón issued an historic indictment against Chilean General Augusto Pinochet for the murder and torture of thousands, which led to Pinochet's detention in London in 1998. His arrest was critical in prompting the Chilean justice system to prosecute past abuses. Garzón's request to Mexico led to the extradition of Ricardo Miguel Cavallo, a former military official from Argentina implicated in atrocities during the country's military dictatorship. Cavallo was extradited to Spain in 2003 on charges of genocide and terrorism, and was eventually sent to Argentina to be tried by Argentine courts.
"Garzón's rigorous and principled interpretations of international law helped bring justice for grave human rights abuses in other countries," said Vivanco. "It is ironic that Spain is failing to live up to the standards that Garzón helped enforce abroad."
More here.